Electronics & Electrical Energy Systems in French

Presentation
The Electronics and Electrical energy systems course trains future engineers to design and have an in-depth understanding of electronic systems. The course follows an analytical approach to systems, based on concrete examples, with respect to energy efficiency and the optimisation of electrical energy.
It also encourages students to consider wider-reaching elements that influence their work, such as the interaction between the technical and economic aspects of the profession. Nevertheless, the course encourages students to maintain a perspective on the social impact of their profession as it continues to evolve.
Classes are grouped into 5 units of approximately 80 hours each.
Electronic Systems: This subject concerns understanding the electrical characteristics of materials in application to projects. By this is meant a global understanding of all aspects of the system from the beginning to the end of the design and implementation process, including the interrelationship and integration of the composing parts in electronics.
We conduct classes in analogical, digital, and programmed electronics. This teaching is backed up by practical lab and project work.
Electrical Energy Conversion: We teach how to design electrical energy conversion systems, starting from the brief to plan and development until its implementation in industrial systems.
Electrical Energy Management: We cover the discipline of managing electrical systems, from design to implementation. This subject takes into account multiple constraints such as sustainable development, health and safety regulations etc.
This subject also includes other engineering disciplines so that students develop an overall understanding of a project and are better able to co-ordinate and manage the various actors that are involved.
Science of Engineering: The Science and Technique of Engineering, as a general discipline, is a subject developed over the course of the programme. It allows students to gain a fuller appreciation of the broader implications and role of the profession.
Legal, Human, Economic and Social Sciences: Engineering as a profession extends beyond mere technical knowledge. It is essential that the engineering student understand his or her role and impact in respect to society in general. This particular subject teaches effective communication methods such as communication in meetings.
Curricula
THIRD YEAR
SEMESTER 5
394h
SEMESTER 6
398h
Electronic Systems
80h
Sensors and Data
Acquisition
78h
Electrical Energy Conversion - fundamentals
80h
Electrical Energy Conversion - projects
78h
Electrical Systems
76h
Design of Electrical Systems
62h
Science for Engineers
80h
Science for Engineers
68h
Languages & Legal, Human, Economic and Social Sciences
78h
Languages & Legal, Human, Economic and Social Sciences
80h
Professional Training
in a company:
Minimum 4 weeks
FOURTH YEAR
SEMESTER 7
401h

SEMESTER 8

394h
Electronic Systems
80h
Science of Process
(The process of the creation of virtual machinery that will access the virtual)
72h
Electrical Energy Conversion
80h
Electrical Energy Conversion – group projects
80h
Electrical Energy
Management
78h
Reliability & Thermal Exchange
80h
Science for Engineers
72h
Science for Engineers
80h
Languages & Legal, Human, Economic and Social Sciences
83h
Languages & Legal, Human, Economic and Social Sciences
82h
Professional Training
in a company:
Minimum 8 weeks
FIFTH YEAR
SEMESTER 9
480h
SEMESTER 10
Systems design
80h
Professional Training
in a company:
Minimum 6 weeks
Power Devices and Applications
78h
Options :
80h
- Renewable Energy Sources and the Environment
- Biomechanics and Sensory design
- Microelectronic Technologies
Final year project
150h
Languages & Legal, Human, Economic and Social Sciences
92h
Contact
Polytech Tours
Département Electronique et Energie
7 avenue Marcel Dassault
37200 Tours, FRANCE
Tél. : +33 (0)2 47 36 10 03
dee.polytech@univ-tours.fr
Programmes for International Students
Leaflet
Testimony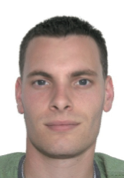 Antoine C.

While I was in my fifth year at Polytech Tours, I started working at the National Centre for Space Research (CNES) in Toulouse. This was part of my 6-month work experience. Through this enriching and challenging experience I was selected to become a doctorate student at the CNES for the Space project SPICA, (an organisation whose aim is to observe distant universes). I am now in the final year of my PhD, and my work consists in developing, testing and checking an electronic system which monitors the camera of the SPICA satellite telescope. I was able to quickly adapt and direct my project in a professional and effective manner, thanks to my training at Polytech Tours. This specialization is broad reaching and covers a vast number of different fields such as: supra-conductors, high frequency electronics, automation and signal processing. Today, I have achieved my dream, as I am working with one of the greatest space agencies in the world! I have even been able to meet people who have been to space !
Target Careers
Research and development engineer
Production manager, operations manager
Consulting engineer
Various other related engineering skills related to Scientific and Electronic Projects : including method, quality control and maintenance.